Fourteen lakes and connecting rivers create a 75-mile stretch of waterways known as the Chain of Lakes watershed. Covering 500 square miles in Antrim, Charlevoix, Grand Traverse, and Kalkaska counties, the Chain of Lakes includes more than 200 miles of shoreline. The beauty and tranquility of the watershed has attracted water and nature lovers for decades, and the residents of Antrim County understand the importance of protecting and maintaining one of nature's most valuable resources.
To protect and celebrate the Chain of Lakes, concerned residents and businesses created Paddle Antrim, a 501(C)(3) organization dedicated to maintaining water quality in the lakes, rivers, and streams in Antrim County. Working in partnership with the chambers in Central Lake, Bellaire, East Jordan, and Elk Rapids and actively participating with the Grass River Natural Area, Paddle Antrim is exploring ways to protect the watershed that so many have come to enjoy.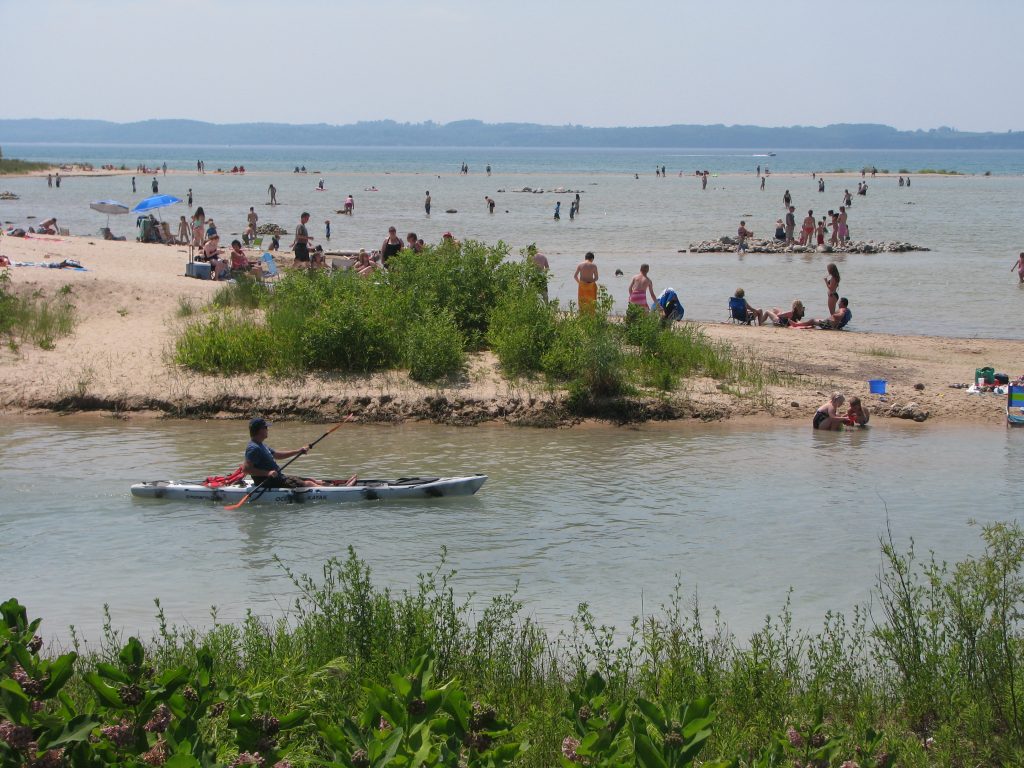 Executive director Deana Jerdee, an avid kayaker, said it's hard not to appreciate the beauty of the Chain of Lakes. "I have kayaked all over the world – Costa Rica, Thailand, Alaska – but there's a calmness and clarity of the water here that you can't find anywhere else," said Jerdee.
To help celebrate the water they're working to preserve, Paddle Antrim will host their first festival September 18-19, 2015. The non-competitive, two-day event will cover more than 40 miles along the Chain of Lakes and throughout northern Michigan.  "We're anticipating hundreds of people who will not only enjoy the water but the communities," said Jerdee. "Each community we're passing through is excited about the paddle and excited about bringing activities to welcome the people of Paddle Antrim."
As Paddle Antrim enters their first full year of activities and service, Jerdee looks forward to what the group can do. "It's bigger than the festival," she said. "Paddle Antrim is a celebration of the waterways, but we're really dedicated to protecting them. There will be more to come as we work to improve the waterways in Antrim County and partner with local communities to make a difference."