From wetlands to hiking trails to state game areas, there's no shortage of parks and natural areas to explore in the Elk Rapids area. Grab your boots and your camera and get back in touch with nature at one of our many beautiful hiking locations.
Petobego Natural Area
Located along Angel Road in Whitewater Township, Petobego Natural Area features 250 acres of vibrant habitats. As part of the Tobeco Creek watershed, the natural area includes Petobego Pond and Petobego Marsh, as well as a conifer swamp, northern shrub thicket, agricultural fields, and successional grasslands. Also in the natural area is the Petobego State Game Area, providing a quality hunting experience while preserving non-game wildlife and their habitats.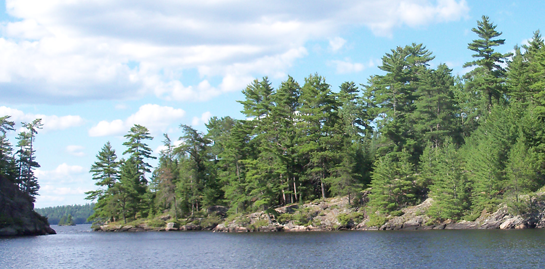 Maple Bay Natural Area 
Easily identified in the summer by the acres of sunflowers, Maple Bay Natural Area sits just south of Elk Rapids along US 31. A short drive down a gravel path – past the farm house, sugar shack, root cellar, and pole barn – takes you to the end of the agricultural fields and the beginning of the forest. From there, navigate nearly two miles of hiking trails through luscious woodlands and past endangered species habitats on your way to beautiful Grand Traverse Bay.
Sand Lakes Quiet Area
Part of the Pere Marquette State Forest, the Sand Lakes Quiet Area is the perfect place for year-round enjoyment. With hiking, biking, and cross country ski trails, five marl lakes, and hills covered in oak-pine forests, there's plenty to see and explore on this 2,800 acre preserve. Stay on dry land to observe the deer, turkeys, and songbirds, or bring your snorkel to admire the rainbow trout, brook trout, and other aquatic systems of the marl lakes. Because motorized vehicles are prohibited, you can enjoy the outdoors as nature intended.
Glacial Hills Pathway and Natural Area
With 345 acres, 100 species each of flowers and birds, 20 species of trees, and 12 distinct habitats, including three wetlands and two hardwood forests, Glacial Hills Pathway and Natural Area is located in Forest Home Township. Glacial Hills Pathway and Natural Area is a key component to protecting the water quality in Torch, Clam, and Intermediate lakes, as well as protecting the Grass Creek headwaters. With 28 miles of shared trails, it's the perfect place for hiking, biking, hunting, cross country skiing, or observing the wildlife, which include eagles, great-horned owls, and the red-shoulder hawk.
Grass River Natural Area
Founded in the 1960s, the Grass River Natural Area is a haven for wildlife, including many rare and endangered plants and animals. Located midway along the Chain of Lakes, it connects Torch and Clam lakes with Lake Bellaire. Nestled among the lakes, streams, and creeks, Grass River Natural Areas provides a diversity of habitats, including marshy bogs and floating sedges.
The Grass River Center for Education provides year-round educational opportunities, as well as special events, like the Grass River Shiver 5K, summer day camp, story hour, and Saturday follow walks. Grass River Natural Area continually provides enjoyable educational opportunities while protecting and preserving the diverse network of wildlife along Grass River.